Feline
Veterinary Services
Keep Your Cat Happy & Healthy
Purrfurably Cats Veterinary Hospital provides exceptional medical, surgical, dental, nutritional, and behavioral care as well as boarding in an exclusive cat-only environment.
Boarding
Purrfurably Cats Veterinary Clinic offers luxurious boarding accommodations in a friendly cat-only environment. Each comes with space for a bed, a box for sleeping or hiding in a litter box, and food dishes. When more spacious accommodations are required, an upgrade to one of our Deluxe, Triple, or Condo Suites can be arranged.
Learn more about our boarding.
Dentistry
Here at Purrfurably Cats we offer a full dental examination and prophylaxis (cleaning). Cats will rarely show pain, but an infected, broken tooth and inflamed gums (gingivitis) can affect major organs of the body, affecting the quality and length of your cat's life. A thorough evaluation and cleaning can only be done under anesthesia.
Learn more about our dentistry.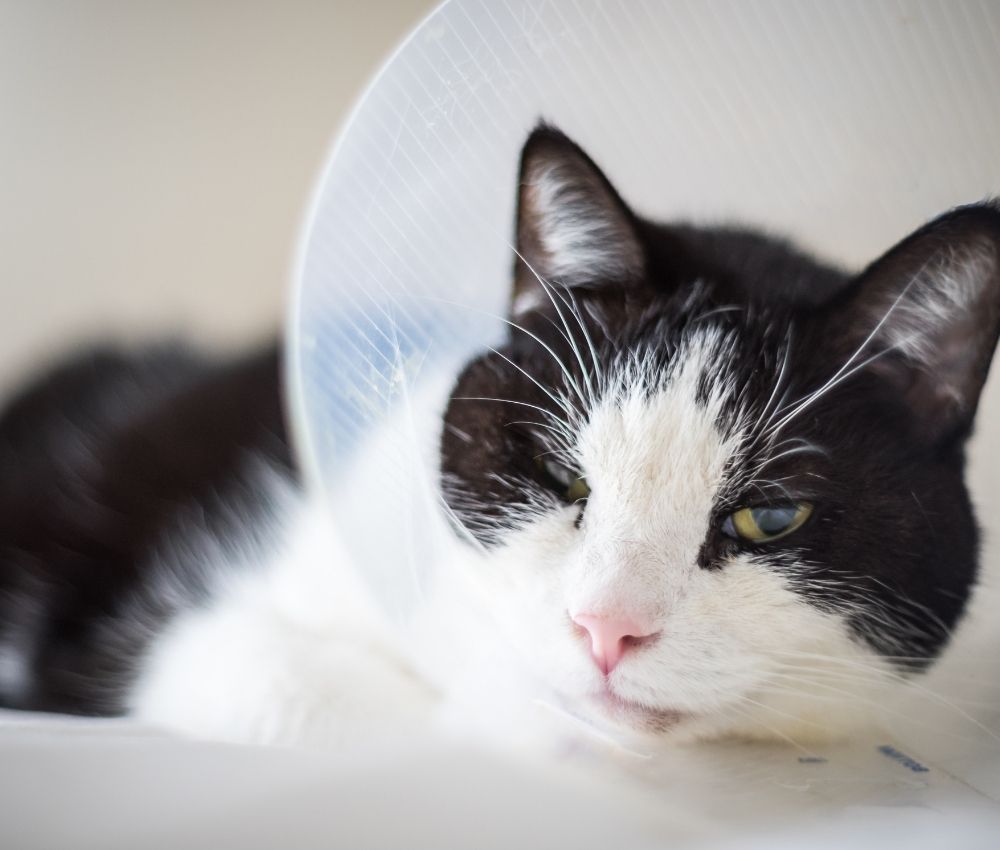 Surgery
At Purrfurably Cats, our goal is to make your cat as comfortable as possible before, during, and following any procedure. When your cat arrives for surgery, one of our staff will check them in and get them set up in a quiet, comfortable place. Products such as Feliway are used to minimize the anxiety your kitty may experience. Boxes and warm towels are provided for the comfort of the cat. We believe that it is important that the stress level be as low as possible prior to and after the surgery.
Learn more about our surgeries.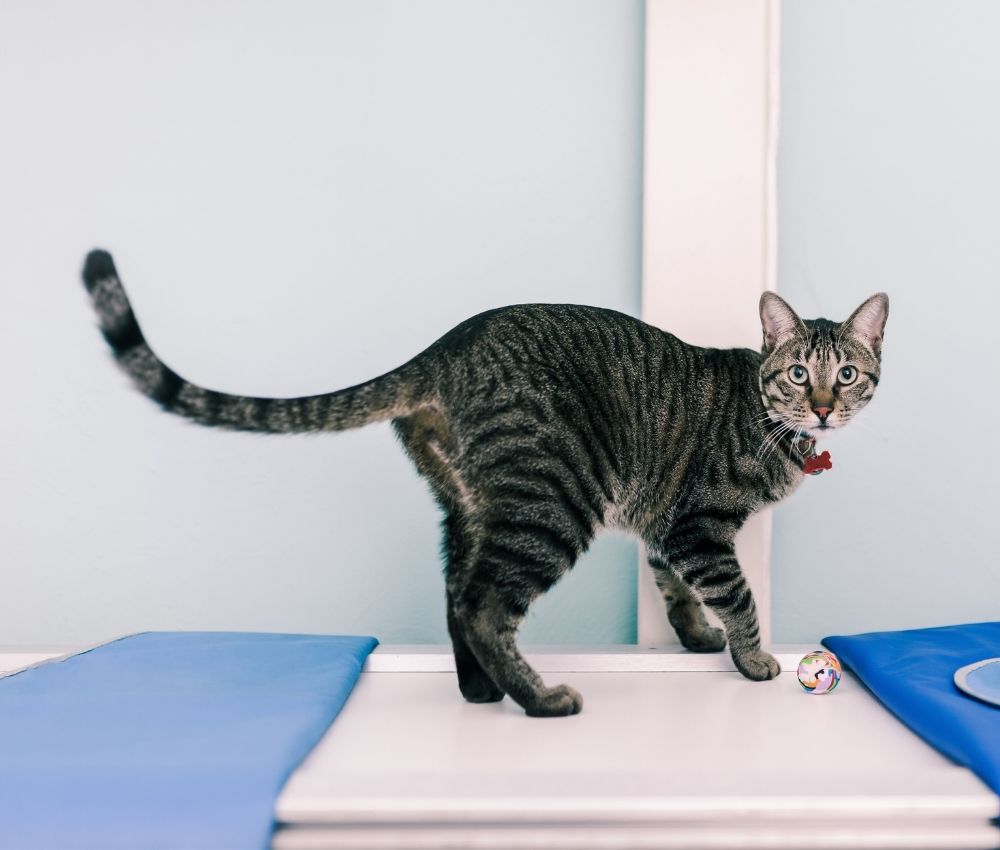 Radiology
Radiographs (X-rays) are useful in evaluating a number of areas of your pet's body including musculoskeletal, cardiovascular (pulmonary), gastrointestinal, reproductive and urinary systems. With the use of digital radiography, our hospital is able to take high-quality, digital x-rays of your cat. Purrfurably Cats Veterinary Clinic is equipped with a state-of-the-art digital radiography unit.
Learn more about radiology.
Hospice Care
We understand how hard it is when that time comes to make decisions regarding the final care of our beloved companions. Our staff is here to help with end-of-life decisions.
Learn more about hospice care.
Laboratory
Since your cat cannot tell us what is wrong, we must sometimes supplement physical exams with sophisticated diagnostic testing. Purrfurably Cats Veterinary Clinic is equipped with a complete, modern diagnostic in-house laboratory with results available in only minutes! This gives us the advantage to review, formulate, and implement treatment plans during the same clinic visit. Minimizing the stress of multiple clinic visits. In addition, we work with several outside referral labs should your cat require more specialized testing.
Learn more about our laboratory.
Wellness/Preventative Care
We believe annual wellness care is imperative to keeping your cat happy and healthy! Your cat's health is important and preventive care is necessary. We recommend wellness exams, keeping your cat on a vaccination schedule, and working with us on all facets of wellness care.
Learn more about wellness and preventative care.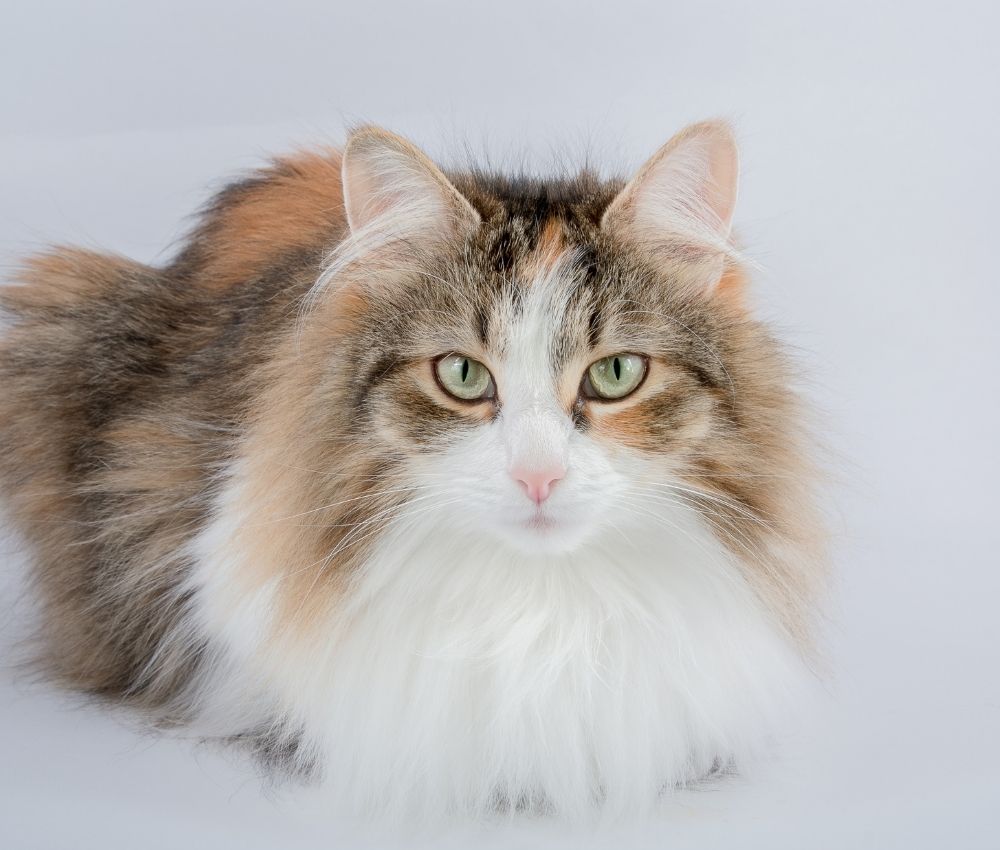 Medical Grooming
When you trust our animal hospital with grooming services, you can always expect your pet to receive quality, compassionate care.
Learn more about our medical grooming.
Behavior Consultations
We are qualified and experienced in diagnosing and addressing behavior problems with an approach that combines veterinary clinical medicine, behavioral medicine, and pet training skills. As you learn to communicate with your pet, you'll watch your bond grow over time.
Learn more about behavior consultations.