Veterinary Jobs
in Monterey, CA
Thank you for considering joining the Purrfurably Cats Veterinary Hospital team! Learn more about our available job positions below.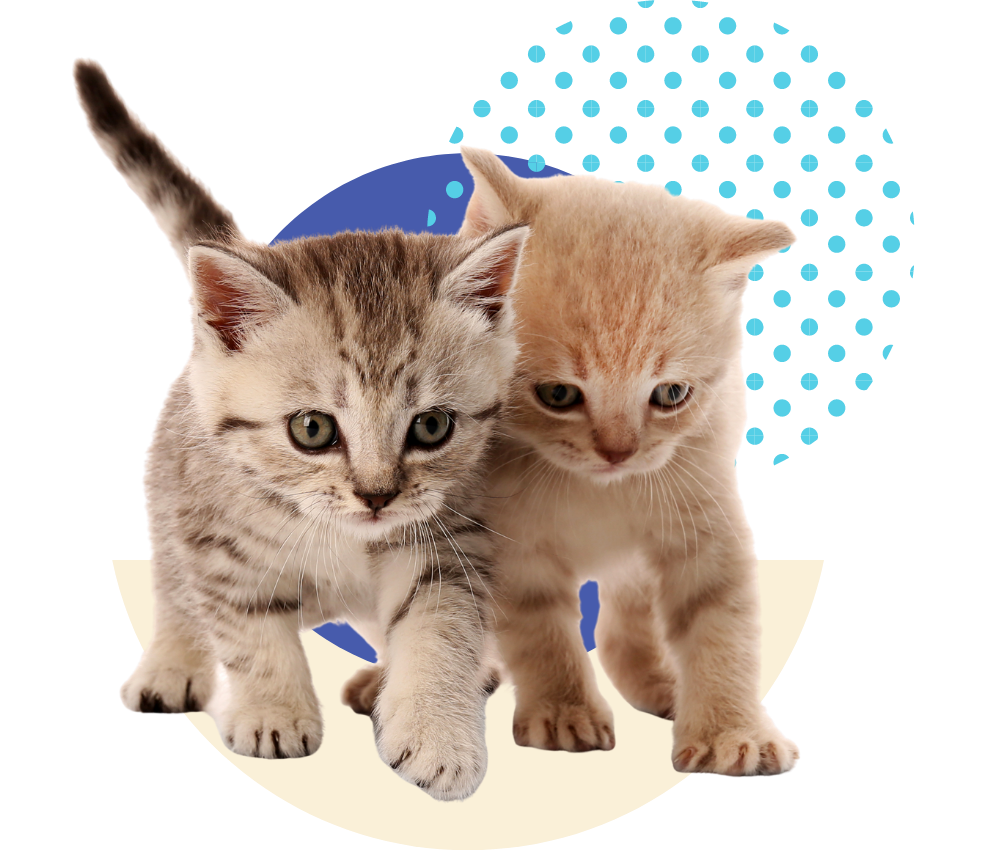 Ready for something new?
Work with a team that is supportive of each other's work efforts as well as emotional well-being! We are Cat Friendly Certified! That means that we are attentive to the special physical and emotional needs of cats. If you are hard-working, outgoing, and Human-loving, apply below for a position with our fantastic team!
Central California Coast Feline-Only Hospital - PT/FT Associate
Purrfurably Cats Veterinary Hospital, Monterey County's Only Feline-Exclusive Veterinary Hospital, is seeking a full-time or part-time veterinarian to join our team!
Your Well-Being Matters:
We invest in our team in hopes that Purrfurably Cats becomes a long-term career choice where there are always opportunities for growth. To do so, we offer a premier set of benefits for employees, including:
Work-life balance: generous paid time off with flexible scheduling and relocation assistance so you can live your best, balanced life in Monterey
Financial freedom: SIGN-ON BONUS, competitive salary, 401(k) contributions, and employee discounts to help you reach your financial goals
Personal development: professional development assistance, ongoing mentoring, CE reimbursement, paid professional dues, and full support from a talented and passionate staff to help you every step of the way
Plus much more!
Your Qualifications:
Must love cats!
Experienced veterinarian or new graduate (surgery experience a plus!)
Positive, detail-oriented individual with excellent communication skills and a desire to learn
Experience executing high standards of care, while supporting the goodwill extended to the local community
Able to exhibit a true passion for fostering the well-being of pets and their families
State Veterinary Board License (must be in good standing)
About Our Certified Cat Friendly (Gold) Practice:
We were established in 1995 and provide cat boarding plus full medical, surgical, and dental services. Our state-of-the-art facility retains a homey feel for the comfort and care of that special feline companion. The hospital is equipped with digital radiology, dental radiology, in-house lab equipment, and a full luxurious boarding suite. Our fun-loving and professional team maintains an enjoyable, cat-friendly work atmosphere committed to the needs of our patients, clients, and staff.
Adventure Awaits!
In Monterey, CA, you won't run out of fun activities in this picturesque coastal community. From winding along the breathtaking Big Sur coastline on Highway 1 to sipping wine to playing 18 holes on the numerous golf courses, Monterey will reinvigorate your soul and provide that work/life balance that you are looking for.
Don't Wait!
If you are interested in becoming part of a practice team with an excellent community reputation, a positive work environment, focus on providing authentic service while living your best-balanced life, APPLY NOW!